MMA-10G Ethernet Switch Fabrics
The MMA10G-IPX 10GE switch fabric has been developed for high bandwidth, low latency AV routing with deterministic control, essential for routing high resolution video and audio. The MMA10G-IPX provides secure, worry-free networking with configurable access via MAGNUM. Using 10Gbps Ethernet ports the MMA10G-IPX offers true wire rate port speeds with zero contention at maximum bandwidth. The MMA10G-IPX series is available in four sizes: 16, 32, 64, and 128 port models. The MMA10G-IPX offers unmatched switch fabric bandwidth with up to 2.4Tb/s data throughput. The MMA10G-IPX-16/32/64 employs SFP+ technology and therefore can support either 10GE fiber, 10GE copper, or 1GE copper at each port. The MMA10G-IPX-128 employs QSFP+ technology whereby each QSFP port supports 40Gbps and a break out is used to obtain 4 x 10Gbps links per port.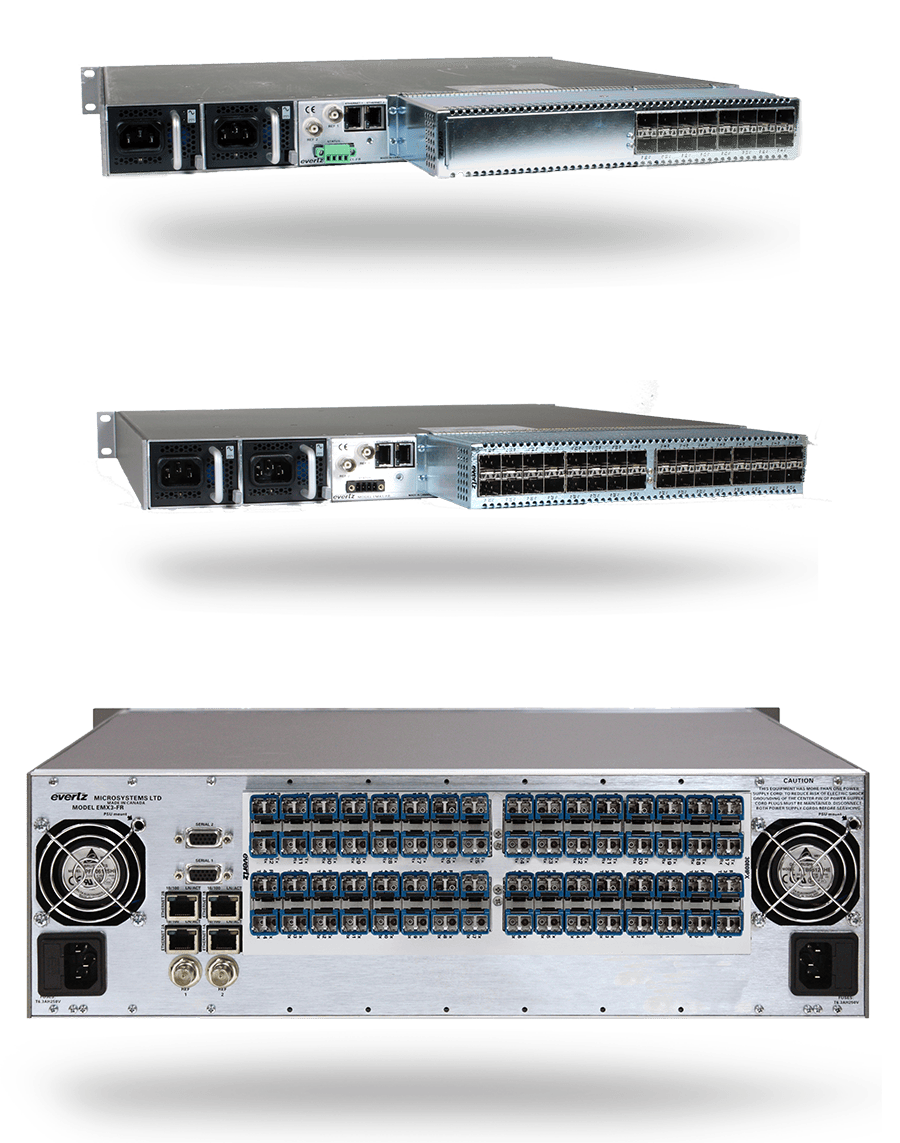 The MMA10G-EXE (with up to 102Tb/s of switch capacity in a 36RU, 51Tb/s switch capacity in a 26RU, and 25Tb/s switch capacity in a 16RU) revolutionizes the facility router. With up to 2048 10GbE/25GbE ports, the EXE provides unmatched flexibility and scalability for video transport over IP. The EXE non-blocking switch fabric supports up to 12,288 uncompressed 1080p signals.