MMA-10G Routing System
High Performance Audio, Video, and USB Routing
EvertzAV's MMA-10G is an end-to-end network based distribution and routing technology tailored for the ProAV market. EvertzAV has carefully designed each aspect of the MMA-10G ecosystem blending the predictability of the baseband world with the flexibility and scalability of the networking world.
MMA-10G uses 10G Ethernet at its core for transport of the packetized video, audio, and control data. The platform allows multiple video, audio, and control streams to all be carried over a single 10GE port. To guarantee trouble-free operation, the MMA-10G solution features purpose-built 10GE switch fabrics, which come in a wide range of port counts to handle any size project from small to large.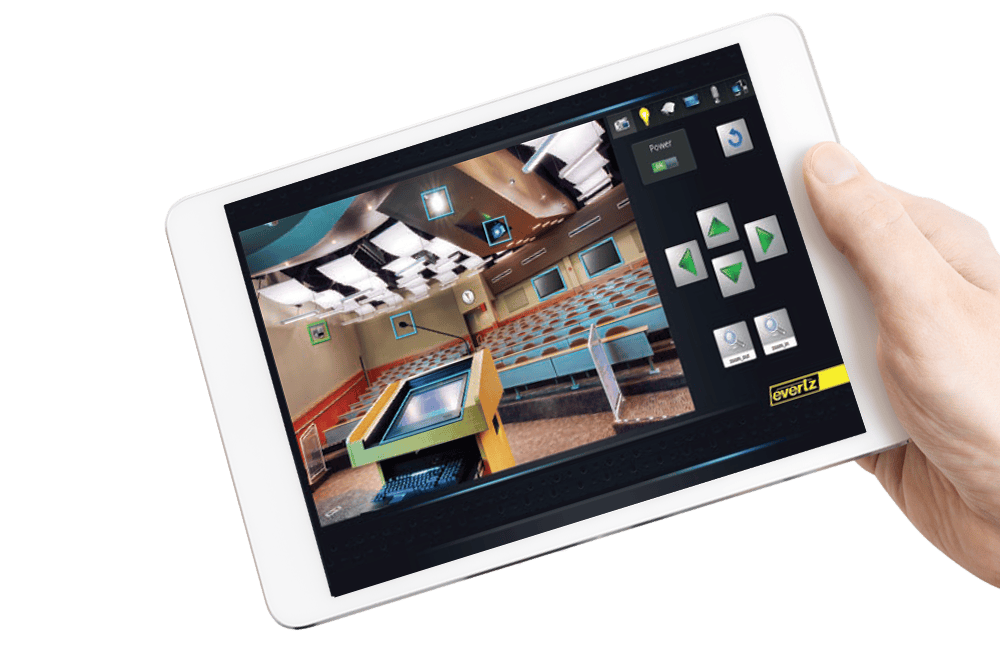 Through first-hand industry feedback, EvertzAV has developed a series of gateway products, in-room AV switch platforms and visualization monitoring tools to facilitate a variety of project requirements. Many organizations have already taken advantage of the flexibility MMA-10G offers — learn how MMA-10G can benefit your organization and open up a world of possibilities never thought possible before. Key Advantages of MMA-10G
The key advantages of a facility equipped with MMA-10G include:
Agile
Start with a single room and add connectivity on demand.
Flexible
Expand and grow the size of your deployment without limitation.
Secure
Key elements of MMA-10G are NIAP listed and Common Criteria certified.
Future Proof
Fully format and resolution agnostic infrastructure equates to a future proof facility.
The MMA-10G Routing System is made up of the following components
MMA-10G System Diagram
* Click on products for more information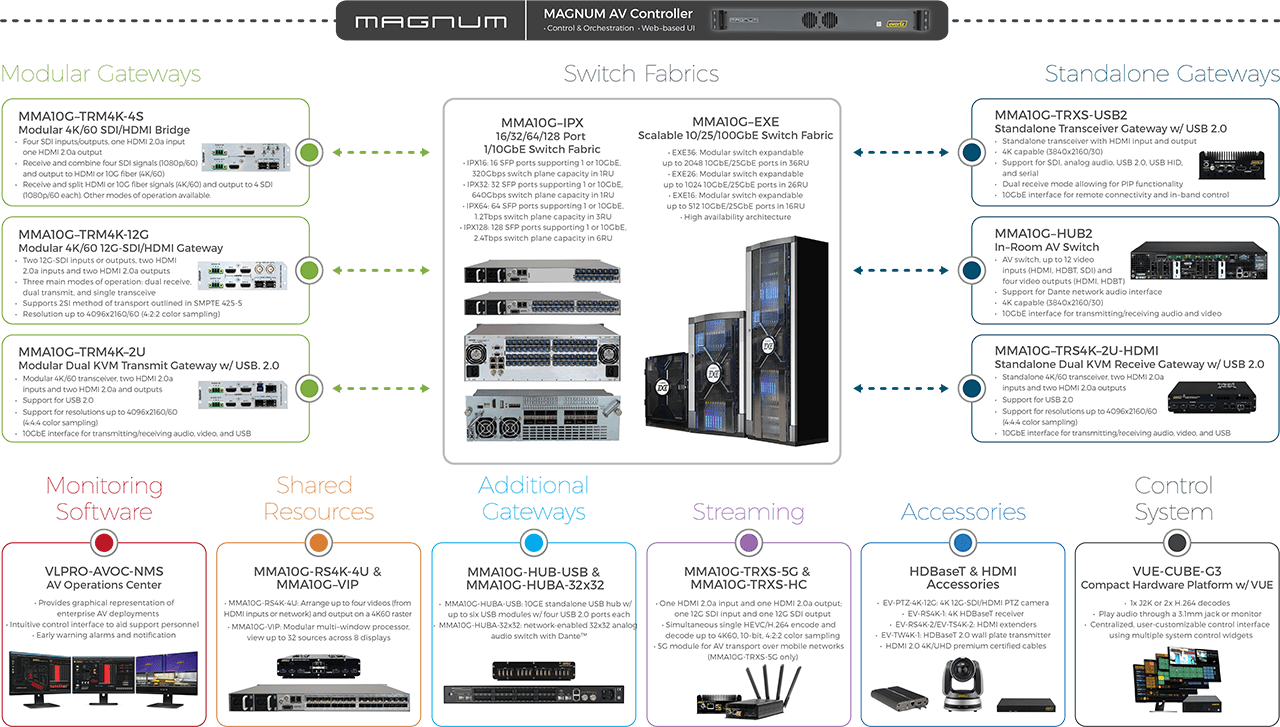 * For product ordering information, please contact your EvertzAV sales representative.