MMA-10G Shared Network Resources
The MMA10G-RS4K-4 is a versatile gateway that encapsulates video, audio, USB HID, Ethernet control data, and for the -4U version, USB2.0 data at the same time. The MMA10G-RS4K-4's quad display functionality allows you to select up to four video sources, individually scale and arrange the layout of the video sources, and then output to a 4K60 raster (with optional alpha blending on the video source windows if desired). Video sources can be chosen using either the four local HDMI 2.0a 4K inputs (up to 4096x2160p @ 60 Hz, 4:4:4 color sampling) or via four network transport sources. 16 predefined preset display layouts are available to choose from or you can customize your own layout using manual mode.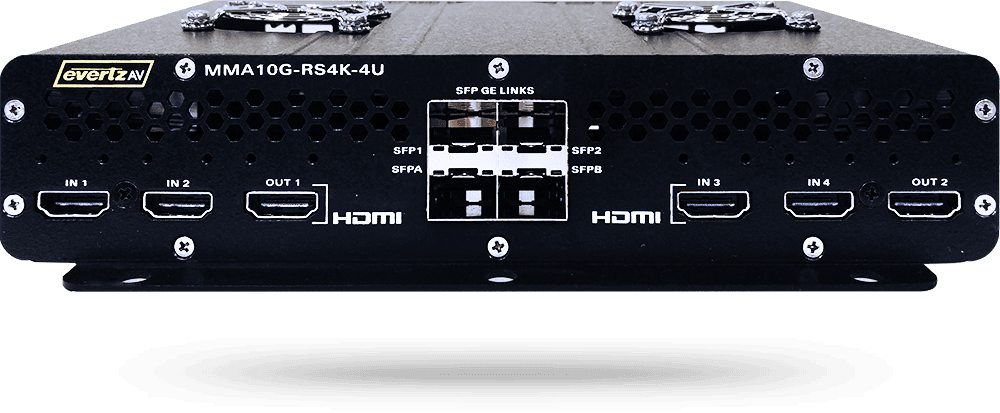 The MMA10G-VIP offers multiview functionality with up to 16 or 32 inputs and up to 4 or 8 outputs, all via 10G streaming physical interfaces. The MMA10G-VIP displays inputs at any size, aspect ratio and position. MMA10G-VIP device accepts uncompressed video over 10G multiple links as sources; and outputs mosaic uncompressed or JPEG2000 (optional) encoded signal over IP.