AV Solutions for Government Agencies
EvertzAV provides solutions to Government agencies looking for the secure distribution of content, whether it is within a SCIF, across a facility or over the entire enterprise. EvertzAV offers technology categories for any type of content and distribution topology.
MMA-10G is an integrated fiber optic distribution system and video wall processor that allows Government agencies to efficiently distribute computer and video sources to any variety of display types. EvertzAV also offers IPTV and compression products that allow few to many distribution. For applications where secure connectivity of video, computer, data and intercom needs to be sent point to point, EvertzAV offers a wide range of fiber optic extension.
EvertzAV's MMA-10G network-based AV distribution technology is National Information Assurance Partnership (NIAP) listed and Common Criteria certified. The evaluations for the first EvertzAV products to be evaluated, the MMA10G-IPX, MMA10G-EXE, and MAGNUM-SC-CC, were carried out in accordance with the Common Criteria Evaluation and Validation Scheme (CCEVS). The criteria against which the products were evaluated are described in the Common Criteria for Information Technology Security Evaluation, Version 3.1 Rev 4. For more information about NIAP and Common Criteria certification, visit the NIAP website. Command and Control - MMA-10G Example Application Diagrams
MMA-10G - Command and Control
KVM control with video wall and pooled resources.
* Click on products for more information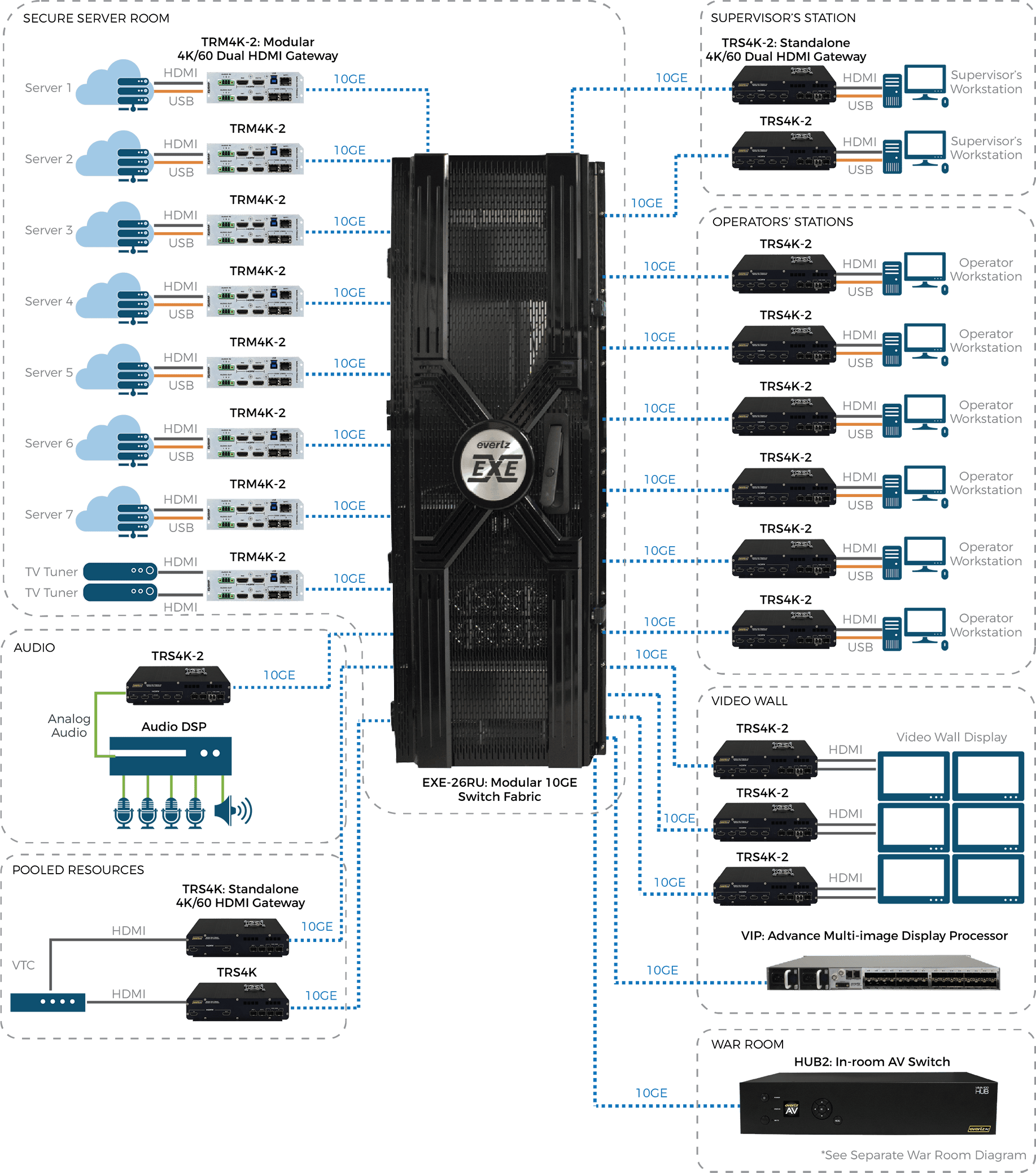 MMA-10G - War Room
Technology to enable mission collaboration.
* Click on products for more information