Corporate AV Solutions
EvertzAV offers corporate customers the ability to implement standardized AV distribution systems that can be scaled and managed enterprise wide. Our Multi-Media Aggregator (MMA-10G) allows any source to any destination routing with integrated video wall processing. Our NUCLEUS platform allows routing from any source to any destination using your existing IT infrastructure. This means that you can effortlessly share resources between conference rooms, boardrooms, and training rooms. The MMA-10G system provides high performance video conferencing with multiple sources present on each display. The NUCLEUS platform provides high performance video routing for digital signage or entertainment purposes. Conference Rooms, Boardrooms, Multi-Purpose Rooms
Corporate - MMA-10G Example Application Diagrams
MMA-10G - Conference Room
MMA10G-HUBs can be supplemented to support any size conference room.

MMA-10G - Training Room
Instructor can demonstrate, take over student station, and send to main display.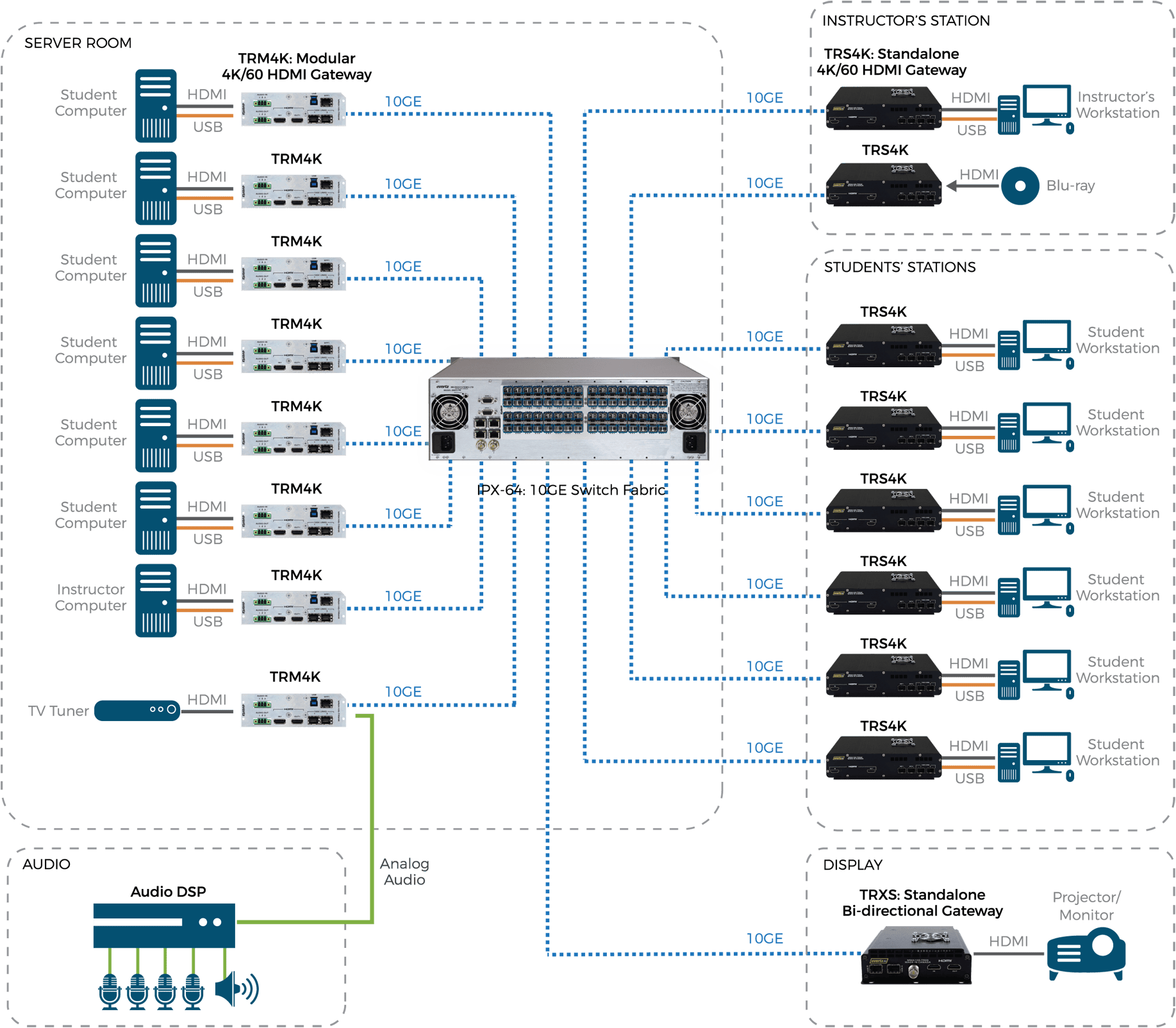 MMA-10G - Multi-Purpose Room
Mixed format AV routing solution for seamless integration with room displays and production elements.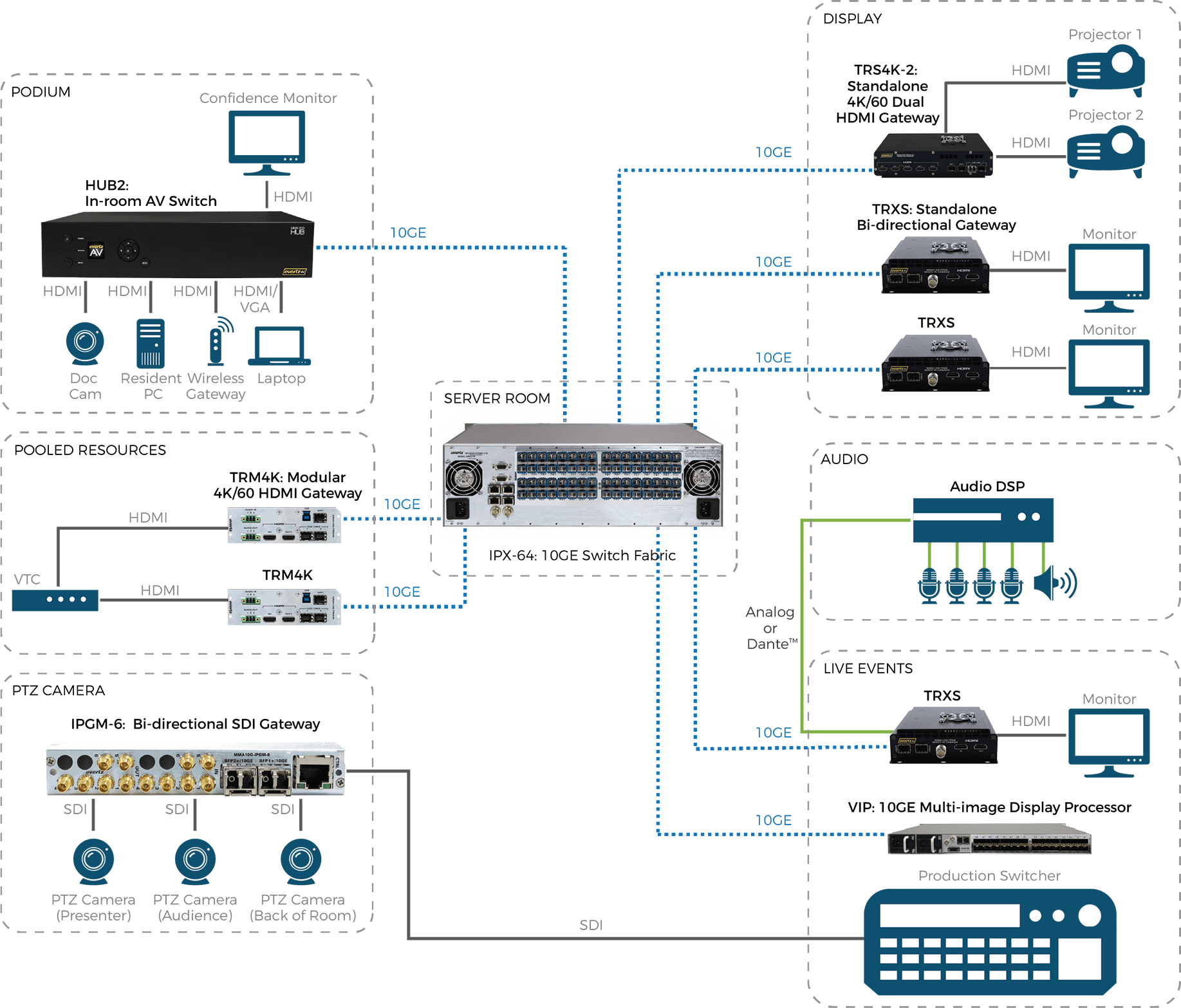 Corporate - NUCLEUS Example Application Diagram