VUE-CUBE-G3
Control and Visualization Platform
Key Features
1x J2K or 2x H.264 decodes
Play audio through a 3.1mm jack or through your monitor
User-customizable control interface
Centralized control surface using multiple system control widgets VUE-CUBE-G3 - Hardware Perfected
The VUE-CUBE-G3 is a versatile platform, capable of JPEG2000 or H.264-video processing. It decodes and processes the video signals, then overlays VUE's controls. The VUE-CUBE is Evertz's most popular VUE model due to its compact size and impressive performance.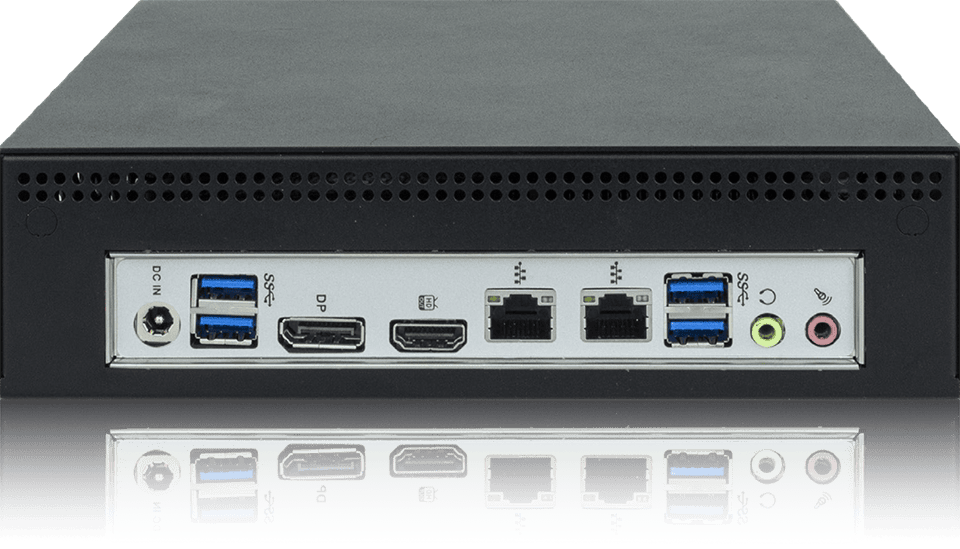 See What You're Doing
VUE is a software defined user interface; an interactive platform that lets you control equipment in your facility. VUE brings context and controls together. By visualizing controls, operators get immediate feedback about their actions. This means less mistakes. Whether it's multiviewer control or normalizing video - VUE will show you what you're doing.
Limitless Potential
The VUE-CUBE-G3 is fully customizable to your operational needs and encompasses dynamic control for:
X-Y routing
Multiviewer control
Infrastructure control
Audio and video proccing
Salvos (8 presets)
Third-party-device control
Monitoring by exception
Video decode
Future Proof
VUE-CUBE-G3 can evolve with your operational needs. Being software defined, VUE will support the workflows of the future.
Product Images


Specifications
VUE-CUBE-G3
Video Decode
2x JPEG-2000 (normal quality)
1x JPEG-2000 (high quality), 1080p/59.94 @ 150 mbps
2x H.264, 1080p/50.94 4:2:0 8-bit @ 20 mbps
IGMPv2/3. TS over TCP/UDP
Audio Decode
MPEG-1 L2
AC3
E-AC3
AAC
USB
4x USB 3.0 (rear)
2x USB 2.0 (front)
Display Output
1x DisplayPort
1x HDMI Port
Supported resolutions: 1280x720 up to 4096x2304
Audio
Line out
Mic in
LAN
2x RJ45 1GbE LAN ports
Power Switches
1x momentary power switch
1x momentary reset switch
DC Input Voltage
19VDC via supplied power adapter
Power Supply
100-240V, 1.2A, 50-60Hz AC input
Ambient Operating Temperature
32° to 95° F (0° to 35° C)
Relative Humidity
10% to 86% RH (non-condensing)
Dimensions (H x W x D)
2.16in x 8.58in x 7.99in (55mm x 218mm x 203mm)
Ordering Information
| | |
| --- | --- |
| VUE-CUBE-G3 | Compact hardware platform with VUE visualization and control software (Generation 3) |
VUE-TOUCH-2

VUE-TOUCH-10

VUE-TOUCH-13

VUE-EDGE-PRO

VUE-VCS-1

VUE-VCS-2

VUE-SW

VUE-CLOUD

Audio-Director
Director
Producer
QC-Prod
Tech-Director
Tech-Director-Pro
Feed-Manager
Studio-Manager
GFX-OP
Engineer
Robo-Light-OP
MCR-OP