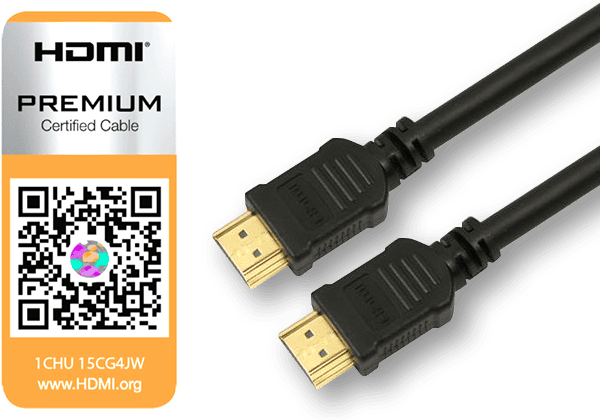 HDMI-4K-CBL Series
HDMI 2.0 4K/UHD Premium Certified Cables
Key Features
HDMI 2.0 certified cables
Supports up to 18Gbps of total bandwidth
Certified support when used with EvertzAV HDMI products
Multiple convenient lengths available Designed to Compliment EvertzAV's Growing Range of 4K Products
Introducing EvertzAV's series of 4K/60 (18 Gbps) HDMI 2.0 cables. EvertzAV's premium certified HDMI 4K/60 cables are carefully engineered and tested to work at the highest resolutions and bandwidth available on HDMI. Lengths are available from 1, 2, 3, and 5 meters and all cables come fully certified to work with resolutions of up to 4096x2160p @ 60 Hz (4:4:4 color sampling).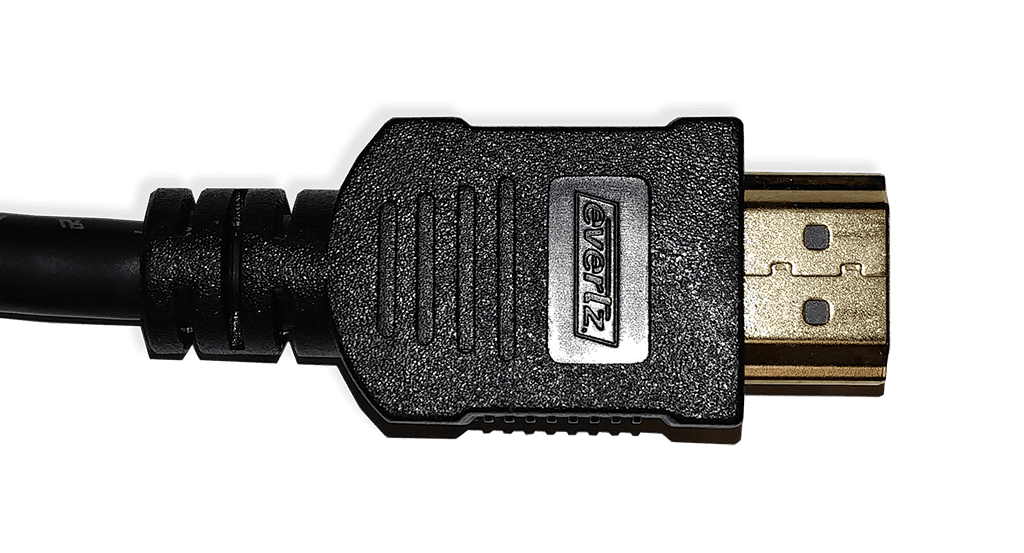 Premium HDMI Cable Certification
EvertzAV's HDMI cables are certified under the Premium HDMI Cable Certification Program. The Premium HDMI Cable Certification Program is a program that encompasses additional and enhanced cable testing as well as a comprehensive anti-counterfeiting label program. The program is designed to give consumers peace-of-mind when purchasing new HDMI cables for their 4K/UltraHD product.
Specifications
| | HDMI-4K-CBL-MM Series |
| --- | --- |
| Bandwidth | Up to 18 Gbps |
| Insulator Material | PVC |
| Connector | 24K gold-plated |
| Conductor | 30 AWG (1m, 2m, and 3m) and 28 AWG (5m). Oxygen free copper conductor, 100% triple shielding. |
| Video | Up to 4096x 2160p @ 60Hz, 4:4:4 color sampling |
| Lengths | 1m (3.28 ft), 2m (6.56 ft), 3m (9.84 ft), and 5m (16.40 ft) |
| Ambient Operating Temperature | 25°C ~ +85°C |
Ordering Information
| | |
| --- | --- |
| HDMI-4K-CBL-MM-1M | Certified Ultra4K, HDMI 2.0 cable, male/male, 1m (3.28 ft) length |
| HDMI-4K-CBL-MM-2M | Certified Ultra4K, HDMI 2.0 cable, male/male, 2m (6.56 ft) length |
| HDMI-4K-CBL-MM-3M | Certified Ultra4K, HDMI 2.0 cable, male/male, 3m (9.84 ft) length |
| HDMI-4K-CBL-MM-5M | Certified Ultra4K, HDMI 2.0 cable, male/male, 5m (16.40 ft) length |