RoomIn5 - Room Controller
Room Control Made Simple
The Challenge
Room control has become very complicated to build, overwhelming to set up, and daunting to maintain. Ask yourself, does it need to be?
We don't think a degree in computer science should be required for setting up and controlling different elements in a room. Evertz believes that setting up and controlling a room should be as easy as flipping a light-switch. The Solution
Evertz has developed a simpler model that puts control back in the hands of the owner.
Evertz' RoomIn5 has removed the complexity out of building room control UIs and simplified control by implementing an intuitive touch-based drag and drop gesture system.
Achieve the Setup You Want in 5 Minutes
Fully Customizable
Powered by VUE (Evertz' modern, touch friendly, fully customizable control surface), RoomIn5 can be quickly tailored to suit your needs. Every room can be different. Simply open the widget tab and create layouts according to the features and devices located in your rooms.
Unparalleled Interoperability
RoomIn5 offers a robust system that communicates effortlessly with your devices.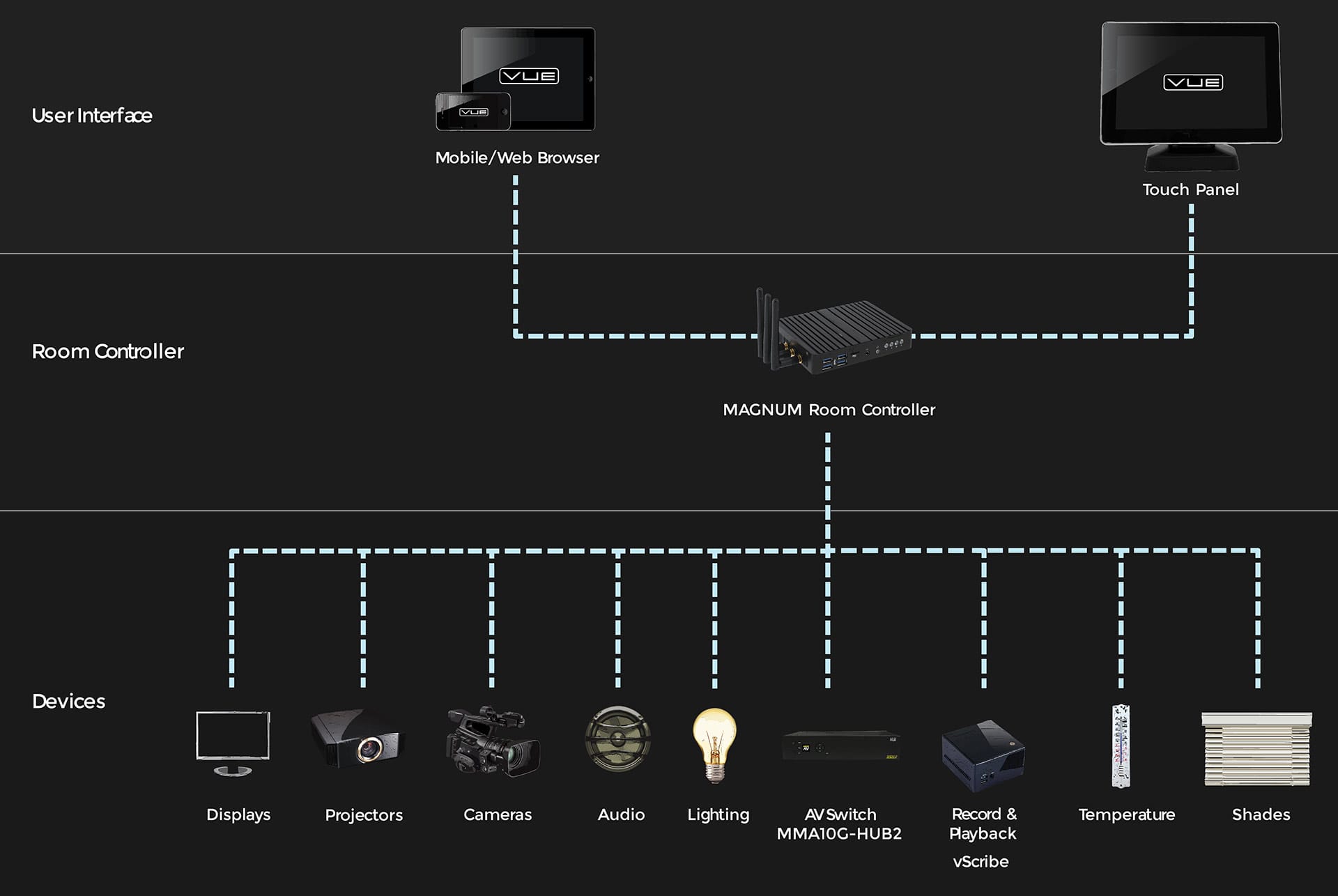 Centralize Your Enterprise
Have a large number of rooms and facilities? Unlock even more possibilities using MAGNUM - Evertz' reliable and secure control system.